Elder Law – Medicaid Planning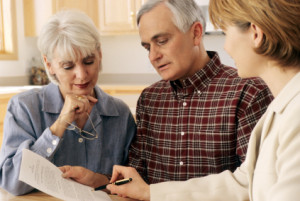 People in America are living longer than ever before, and many eventually require long-term or nursing home care. In fact, nearly one in two women and one in four men find themselves in nursing homes at some point in their lives. Unfortunately, the cost of staying in a nursing home now averages more than $5,000 per month, and Medicare will not pay for it. Given this reality, it is still rather shocking that two out of three American families run out of money within the first year of a prolonged nursing home stay.
What many families do not realize, and what Connie is dedicated to helping her elderly clients understand, is that they may qualify for assistance from Medicaid without "spending down" all their income or giving up most, if not all, of their assets. Connie can assess your personal situation to determine if your nursing home stay will be covered by Medicaid, while still keeping your home and many of your assets. Promissory notes, life estates, annuities, trusts – Connie can put these and other powerful tools to work for you.
Medicaid laws are complex and continuously changing, but one aspect of Medicaid planning is always the same. As with estate planning, the further you plan ahead, the more options you will have. And even if you or a loved one is already in a nursing home, Connie can use a number of legal provisions to help you get the Medicaid benefits to which you may be entitled.